OPEN AIR CONCEPT
With our open concept design, guests are able to see what's going on in the booth and anticipate the excitement. Our open air design allows you guests to pile into the booth area. PixelBooth always includes TRUE unlimited printing, so if 10 people are in the booth, we print out 10 copies! Everyone leaves with a copy of every photo they are in and with PixelPass, they go home to a personal digital album!
PIXELPASS
PixelBooth uses professional grade DSLR camera technology. These high resolution images deserve to be enjoyed by you and your guests. We never post your photos publicly on our website or on social media, instead we provide you and your guests with private access through unique codes on the back of every printed photo. PixelPass allows guests to collect all of their personal digital files together to create a curated, private, digital album that only they can access. A single click allows guests to download every photo they are in. Quick, easy, secure, and never watermarked.
PIXELSHOW
PixelShow Online is a real-time slideshow of all photos taken in the photo booth. But that's not all PixelShow can do! Upload any photos to us before your event and we'll include those photos as well. This is a great way to be interactive with guests and collect everyone's memories!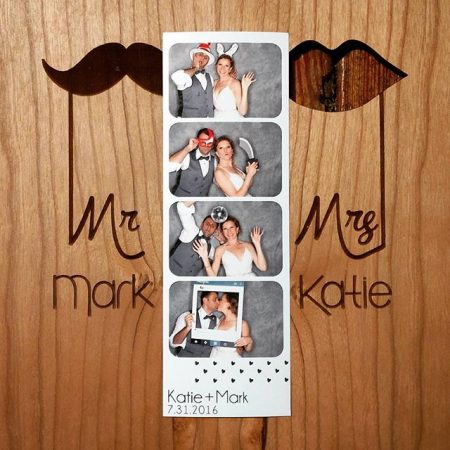 PERSONALIZED AND UNIQUE
Our team of designers will work with you to understand your event needs, your theme, and any existing artwork elements already created. Design are top to bottoms custom templates with full creative freedom on the number of photos, the location of photo placements, backgrounds, frames, fonts, and text. We'll take small elements from existing designs to ensure everything pulls together nicely for your event! We'll work with you to revise the design until it is to your satisfaction! Our top notch design team verifies every design with the same printers used at your event to ensure colour and cutting accuracy. We ensure the design meets our high standards before coming to your event.
ANIMATED VIDEOS and GIFs
PixelBooth is an advanced service with a premium experience. Animated GIFs are already included with every booking. New for 2017, all photo sessions (future and past) have been upgraded to Instagram-ready animated videos! Always included, always available, never watermarked.
GREEN SCREEN
The Great Wall of China, The Mayan Ruins in Mexico, or Niagara Falls. With green screen technology, you can send your guests anywhere in the world. Our advanced green screen upgrade is tuned on site to ensure an optimal experience when being transported to another world. The opportunities are endless and the fun never stops. All green screen digitals are available for download so savvy guests can continue to create unlimited different concepts after your event!
PIXELFLIP FLIP BOOK BOOTH
Our flip book upgrade changes your PixelBooth to record 7 second long videos and convert them into physical hand held flip books!