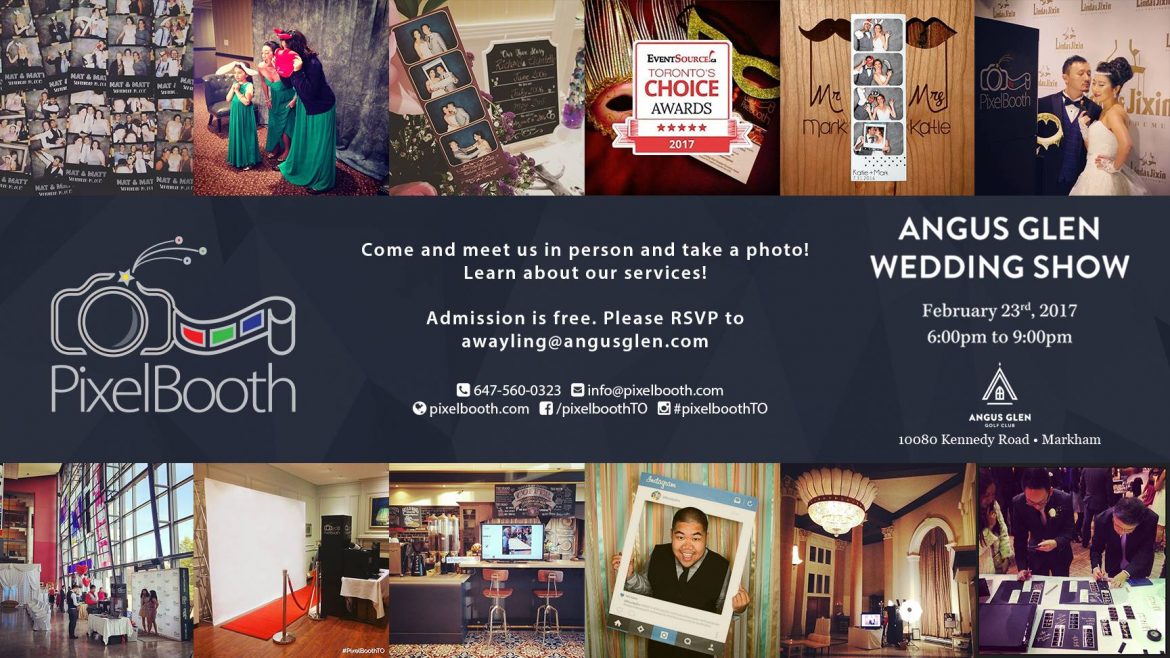 Come meet PixelBooth at the Angus Glen Wedding Show!
Come visit us in person at The Angus Glen Wedding Show inside Angus Glen Golf Club from 6pm – 9pm!
We'd love to meet you and help you customize your photo booth experience! Come take a photo at PixelBooth and ask us any questions you might have. Watch us demo our many features including our easy to use private online albums, PixelShow Instagram live feed and PixelMemory scrapbooking service! Visit our website http://pixelbooth.com/ for a full list of features.
Admission is free, simply RSVP to awayling@angusglen.com
Date: Thursday, Feb 23rd, 2017
Time: 6pm-9pm
Location: Angus Glen Golf Club, 10080 Kennedy Road, Markham